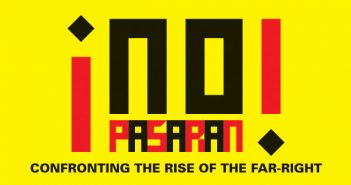 London Conference bringing together activists from across Europe and beyond to discuss and organise against the rise of the far-right. Register now for ticket.
Lampedusa, a  devastatingly powerful play by one of Britain's most exciting political writers, is about being better than our rulers think we are.
Join this walk and learn the back story of how Oswald Mosley and his fascist black shirts were routed at the Battle of Cable Street in 1936.
The film of the 1930s is re-running in slow motion. Fascism is rising again. A tide of nationalism, racism, and authoritarianism is sweeping the world.